GIC Quick Devil z Larku,CZ
"Mumu"


MCO n 09 22 - Maine Coon black classic tabby with white
male
born: 29.6.2006
left us: 20.2.2009

Pedigree

Shows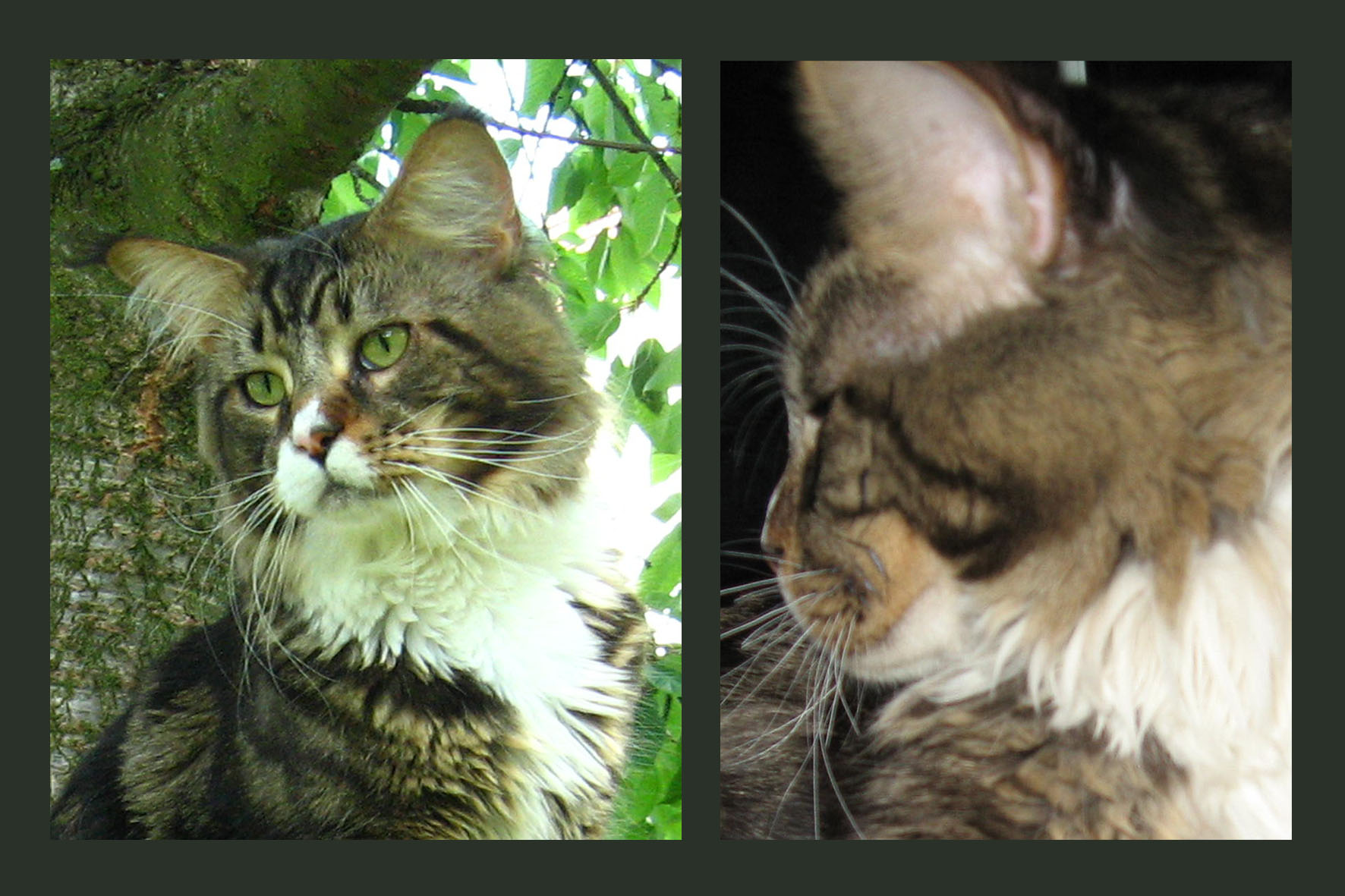 GRAND INTER CHAMPION
4x BEST IN VARIETY
He was simply a MAN.
Beautiful, large, dominant when he went, it was "something".
He hated any competition, whether two-legged or four feet, the whole pack was absolutely his.
Equally he loved his adoptive mother Coco, even though he has outgrown her in six months.
He acknowledged only one authority - the younger owner.
We remember him and we are happy to see him so much in his daughter Spajda.